Exploring a Global Education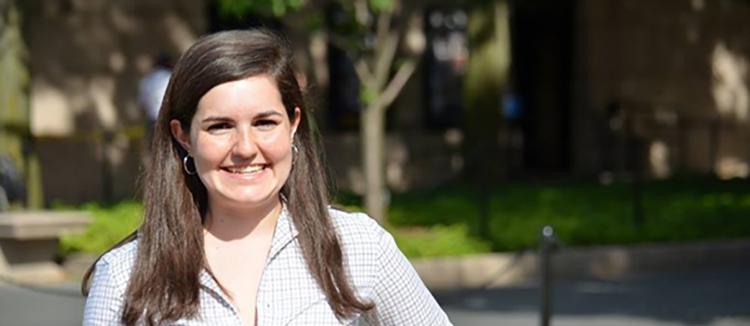 As I prepare to move to the Dominican Republic after I graduate to work at the NGO Fundación Abriendo Camino, I realize how far my Columbia College education has taken me.  I came to the College ready to concentrate in Spanish—a lifetime in Colorado had impressed on me the importance of learning the second most-widely spoken language in the world. But through Columbia's Department of Latin American and Iberian Cultures, I learned much more than a language. The Hispanic Cultures I and II classes introduced me to the joys of reading Jorge Luis Borges in the original Spanish and listening to Iberian punk music. Thanks to these courses, I started to see language not as an end in itself, but as a window into understanding and engaging with other cultures.
By the time I left to study abroad in Buenos Aires during the fall of my junior year, the College had prepared me to use my Spanish language skills to really dig into Argentine culture. And experiencing Argentinian "culture"—in the sense of literature, film, and particularly music—enabled me to connect most deeply with Argentina and with Argentines.
Most people associate Argentina with its tangos, so it may be surprising to learn that it was one of the first non-Anglophone nations to develop a strong rock music tradition. While in the country, I immersed myself in this world of rock nacional; bands like Sumo and Soda Stereo not only opened up new perspectives on Argentine life for me, but they also served as a conduit for relationships with Argentines. Conversations about music—whether I preferred Charly García or Luis Alberto Spinetta, or what the best moment of the Divididos concert was—blossomed into friendships that are still strong today. I learned that a shared interest in a song or a short story can be a powerful bridge to a relationship.
"My coursework, study abroad and extracurricular experiences have pushed me to think globally in different and unexpected directions."
My global experience didn't end when I left Argentina. Columbia College has allowed me to sustain my passion for rock nacional through my research in Morningside Heights. For my senior thesis, I'm writing about the explosion of rock nacional in the 1980s, and I have the privilege of being advised by one of the foremost experts on Argentine culture, Graciela Montaldo, professor of Latin American and Iberian cultures. And in an only-in-New York-moment last fall, I even got to meet one of my Argentine rock idols at a film premiere in the East Village. Rock music has always been an important part of my life, but before beginning my Hispanic studies major I tended to think of it as a part of American culture. Now, thanks to the College, I see it in more global terms. I've even made some new friends in New York because of our shared interests in rock en español.
Parallel to these experiences with Latin American cultures, Columbia College has also me exposed to a whole different kind of global experience through my co-curricular experiences in the city. It makes sense: New York is one of the world's great "global cities," and Columbia's location right in its heart means that getting on a plane isn't the only way to gain global awareness.
For the past year I've had the honor of being a teaching assistant for high school seniors of all different backgrounds through the Freedom and Citizenship Program, a collaboration between Columbia's Center for American Studies and the Double Discovery Center. The program prepares low-income, high-achieving students for college through a seminar taught by Columbia professors and modeled after the Core Curriculum's Contemporary Civilization course. On one of the first days of class, Roosevelt Montás, associate dean and director of the Center for the Core Curriculum, asked the students to raise their hands if their parents were not born in the United States. Every single hand went up.
Reading and debating these classic texts with students from Jamaican, Dominican, Bengali and a whole host of other backgrounds has significantly broadened my own perspective on the works. And it's made me more attuned to some of the challenges faced by students of varying backgrounds living in the United States – from helping students who observe Ramadan stay engaged in class while fasting to discussing what should determine citizenship in the context of undocumented immigration. Working in the Freedom and Citizenship Program has been one of the most critical components of my global education at the College. It has inspired me to continue working in education in a global framework, so that I may further deepen my capacity for empathy and enrich my worldview. And once again, stories and songs have proven themselves to be indispensable bridges for building relationships: my students and I bonded over the Spanish writer Emilia Pardo Bazán and through freestyle rap sessions before class started.
As I prepare to close this stage of life and move on to the next, these experiences have shown me that I want to further explore different Latin American cultures, as I did while studying abroad in  Argentina, and to continue working with youth, as I did through the Freedom and Citizenship Program. My coursework, study abroad and extracurricular experiences have pushed me to think globally in different and unexpected directions; they have provided me with all the threads necessary to become a global citizen. And, as I move to Santo Domingo, I know that I will continue the global education that began for me here on campus. I've already started investigating Dominican popular music and literature – I can't wait for the conversations to begin.
Anjelica Neslin is from Denver, Colorado. She double majored in American studies and Hispanic studies, and will be working in the Dominican Republic after graduation thanks to a Princeton in Latin America fellowship.